content content content content content content content content content content content content content content content content
Its A New Day....
The games;;
The lies;;
The backstabbing;;
It's all getting old.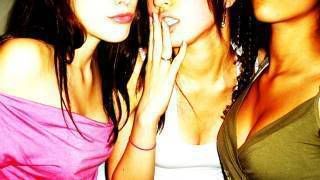 OK I survived the whole day without violence! lol, or at least I survived without getting caught for my viloence.... but no worries, just a few slaps here and there. I must tell ya: guys can be real jerks sometimes. But I'm not gonna get into it right now, I've just come to say that after calling my people, praying to God about it, and writing out my anger; I feel soooo much better now. It's time for me to just Let go and Let God. We all fall but we do get up. I think I'm finally ready to stop waiting for the storm to pass, and I'm learning to dance in the rain.


On 1.31.2008 at 5:40 PM




Drama Free? PUH-LEESE
Even the best fall down sometimes.
What matters is that you pick yourself back up.
What's important is how you pick yourself back up.
Man, I am SiCK of all this drama going on right now! At school, I've done something that I am ashamed to put down on here, but somehow...it got out. Now everybody's talking about it. People are coming to me left and right, smirking at me, looking me up and down, and whispering behind my back whenever I turn. It first felt like, I was left out on a inside joke. And now, I have to face them all tommorow. I don't know how I'm gonna do it. UGH I wished this never happened. I wish I could just go back and fix this whole mess. I wish I could get everyone to forget EVERYTHiNG and it'll go back to the way things were. But I can't do anything.....Here I was: Tryna live life Drama Free...Puh-Leese!
On 1.30.2008 at 7:44 PM
puppy love is BLiND to the puppy....
"Why do girls run from the guys, who try to make them happy
but fight for the ones that make them cry"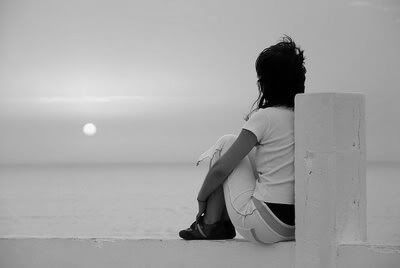 My mama always told me that: "puppy love is blind to the puppy". I guess it's because their so naïve and simple-minded that they don't see whats really going on infront of them. My dad is from New York, and he'd tell me stories about times when girls would come to him, with bruises on their faces, tears in their eyes, and their hearts crying out about what their boyfriend did this time. And being the gentleman that my daddy is, he'd tell him how they need to leave, and dump the jerk because a man is NOT a man, when he puts his hands on a woman.
And do they listen? No....not really. I just don't fully understand the big deal. If he's constantly treating you wrong, bringing you down, and killing you emotionally, its not love. I don't care how many times he comes back saying he's sorry. I don't care how many times he says he loves you. You know, I can't wait for those girls to finally stand up and say, "It's too late to apologize." He's not worth it...
On 1.29.2008 at 5:04 PM
Intro:
"Never under-estimate your potential and never be ashamed of what you are.
Do your best especially when people expect you to do less.
It's because the greatest pleasure in life is doing what people say you cannot do..."




I guess thats one of the reasons why I made this blog. I would like to form a bond, you know..make new friends and stuff. This will become like an open diary, filled with stories, advice, music downloads, photos, and questions, ect. (LOL I sound like a used car salesman.) Well anyway, I hope you are able to come back every now and then to read what I have to say and leave your input. I would love to hear from you...

PYT Baby Girl,
Kristina
On 1.28.2008 at 5:54 PM
About Me
content content content content content content content content content content content content content content content content content content content content content content content content content content
Shout out
Cbox here
By title
Its A New Day....
Drama Free? PUH-LEESE
puppy love is BLiND to the puppy....
Intro:

By month
January 2008 August 2008 September 2008 October 2008 July 2009